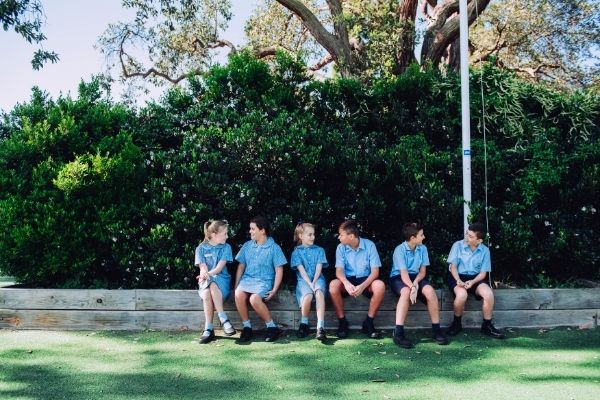 St. Mary's Star of the Sea Hurstville is a K-6 co-educational Catholic Primary School that was established in 1886 by the Sisters of Charity. The school exists to meet the educational needs and support the faith development of primary-aged children in Hurstville. We strive to sustain the ongoing development of the whole person by collaboratively supporting academic, emotional, physical, social and spiritual wellbeing. The school is known for its genuine sense of community and friendly campus. It also possesses a strong connection with St. Michael's Parish and the local high schools, Bethany College Hurstville for girls located next door and Marist College Kogarah, for boys.
We are proudly accredited with the Newman Selective Gifted Education Program where teaching staff are trained in the pedagogy and theory of Gifted Education. Gifted learners are extended and accelerated through the curriculum through the facilitation of trained educators and are offered the opportunity to participate in competitions such as ICAS, the Mathematics Olympiad and robotics.
Student leadership is strongly valued at St. Mary's Star of the Sea. Leadership opportunities are offered early through access to the Mini-Vinnies program which focuses on the teachings of Jesus Christ and the application of Catholic Social Teaching. Initiatives include the St Vincent De Paul Christmas Appeal, Nursing Home Connections, Project Compassion, Helping Our Own Oz Charity and Harmony Day. Year Six attends a leadership camp each year to support the growth of all potential leaders. From our Year Six cohort comes a strong student selected SRC which is provided with opportunities inclusive of attendance at the GRIP leadership conference and the running of school events. We encourage all children to step into leadership initiatives and activities that we as a leadership team offer to all students including The Pope Francis Award, Altar Serving, the Buddy Program, Public Speaking and Gardening Club.