Our facilities complement our modern and flexible learning spaces, encouraging collaboration and creativity in our students. Students enjoy the use of technology and contemporary learning spaces to aid in their learning and social development.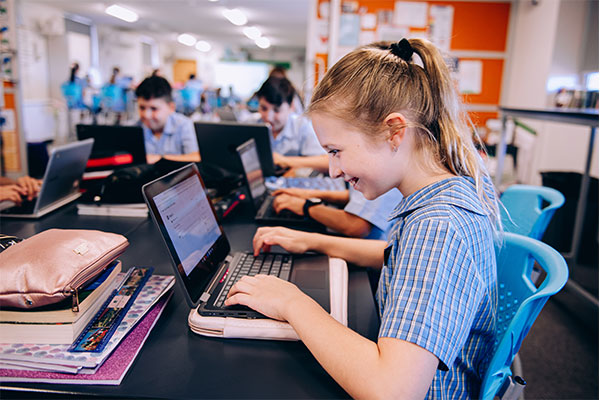 Contemporary Classroom Spaces
Classrooms at St Mary's Star of the Sea are equipped with everything that a student needs to be a 21st century learner. Flexible learning spaces that cater for various learning styles and access to current technology allow the students to be creative and independent learners.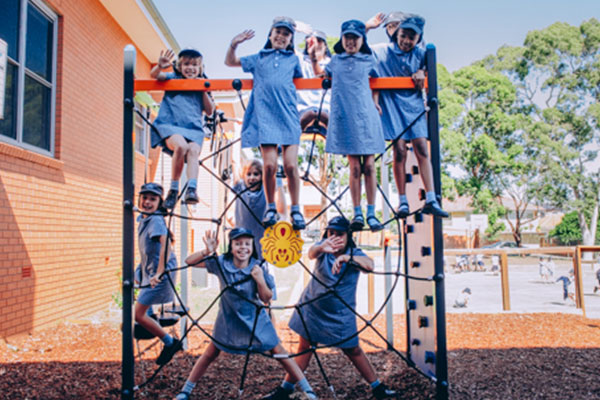 Beyond The
Classroom
St Mary's Star of the Sea is blessed with large open playgrounds that provide the students plenty of space to play during their well earned breaks. Various play equipment encourages imaginative play for all years.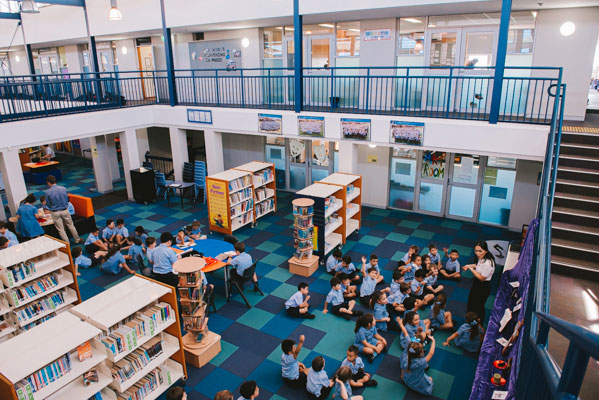 Multipurpose
Learning Space
St Mary's is fortunate to have a wonderful learning space which is at the heart of the school.  The learning space is home to the library, offering flexible learning opportunities for small groups.  At lunchtime the learning space is a hive of activity with many clubs including coding, robotics, chess and board games.